Key Features
Take a look at ESPO's finest features.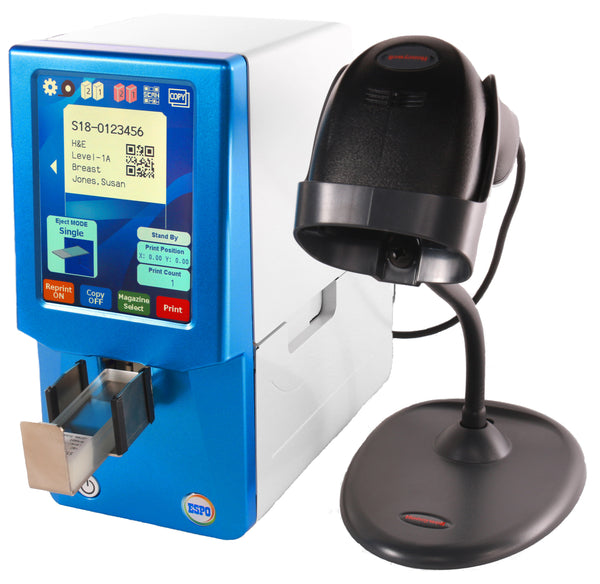 Display

Fully integrated color touch-screen display and simple easy to use software.

Connectivity

Easily connect to computers or laboratory information systems via WiFi, LAN or USB.

Capacity

Two 100 slide cartriges allow for continuous printing.

Front Loading

Single slide front loading enables refill-free printing, even when tissue is on the slide.
A new standard for the laboratory.
Say goodbye to hand-written labels and identification errors. ESPO increases laboratory efficiency by printing patient information directly on the slide.
Technical Specifications
Take a look at the finer details.